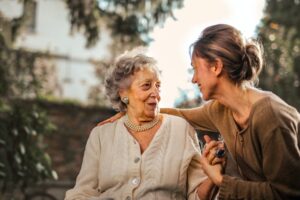 When your loved one names you as a personal representative, it can be an honor. It means that they trust you enough to make financial decisions when they're no longer here. While this role can be honorary, it also comes with a lot of responsibility. For that reason, Millman Law Group is here to break down some of the personal representative's primary duties.  
Obtaining a Copy of and Filing the Will with the Local Probate Court
A personal representative locates, reads, and ensures that they fully comprehend the will's requirements designated by the deceased.  A personal representative would then hire a firm, such as the Millman Law Group, to represent them during the probate process. 
Letting Banks, Credit Card Companies, and Government Agencies Know That Your Loved One Is Deceased
The Social Security Administration, the decedent's bank, and credit card companies, and the post office are a few examples of who you should let know that your loved one has passed away. Other examples include any services or subscriptions that the decedent may have had. You'll want to get several certified copies of the death certificate if you need to prove that the decedent is no longer alive. 
Maintaining the Decedent's Property Until It's Distributed or Sold
Duties regarding upkeep may involve ensuring that the house is tidy and neat or protecting the deceased's valuable assets and belongings by keeping the home safe until an heir occupies the space. Another duty is having all of the decedent's assets appraised. If the estate includes a company, you may also have to ensure that the company continues to run unless stated otherwise in the will. 
Communicate with the Beneficiary (ies)
Every step of the way, you should communicate and be transparent with the estate's heirs. Although a decedent may have instilled complete trust in you as their personal representative, the beneficiaries will appreciate you keeping them in the loop, nor will they suspect any ill intent. 
Serving as a personal representative isn't easy by any means, but  Millman Law Group can help you administer the estate as necessary and in the most efficient manner. 
Great Guidance for Personal Representatives From Millman Law Group
Millman Law Group, PLLC is rare because it's one of the only law firms that offer life planning in South Florida. From life care planning to the preparation of detailed estate plans, Millman Law Group has committed to serving Floridian elderly communities in Boca Raton, Palm Beach County, Ocean Ridge, Hillsboro Beach, and many other areas since 2018. Our dedicated team also specializes in special needs trusts and catering to any age demographic because we know for certain it's never too early to start preparing you and your family for your future. For the latest news in estate planning and elder care law, follow us on Facebook, Twitter, Linked In, and Pinterest. You can also contact us at 561-463-6480.